About Sayohime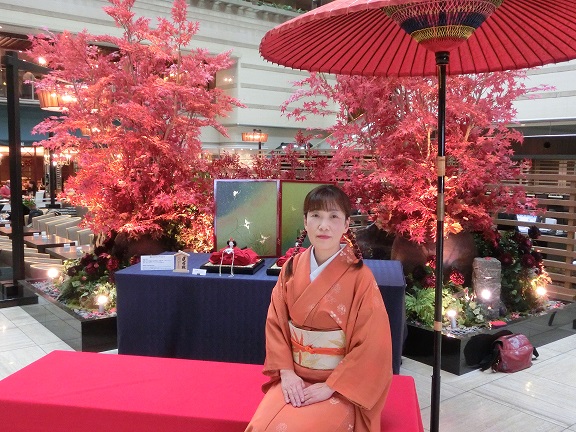 She started performing English Rakugo in 2002, and since then she has been performing Rakugo in English both in Japan and overseas. (the United States -New York, San Francisco / New Zealand)
If you wish to experience Japanese culture in an entertaining way, Sayohime is the one you should see. You will enjoy her Rakugo performance, understand Japanese culture more, and feel Japanese people much closer through her storytelling. This is because Rakugo stories are about daily experiences of the Japanese people and the stories are told with great humor.
"Humor is universal, like sports and music. English rakugo can contribute to international understanding for world peace." -Sayohime 
What's Rakugo?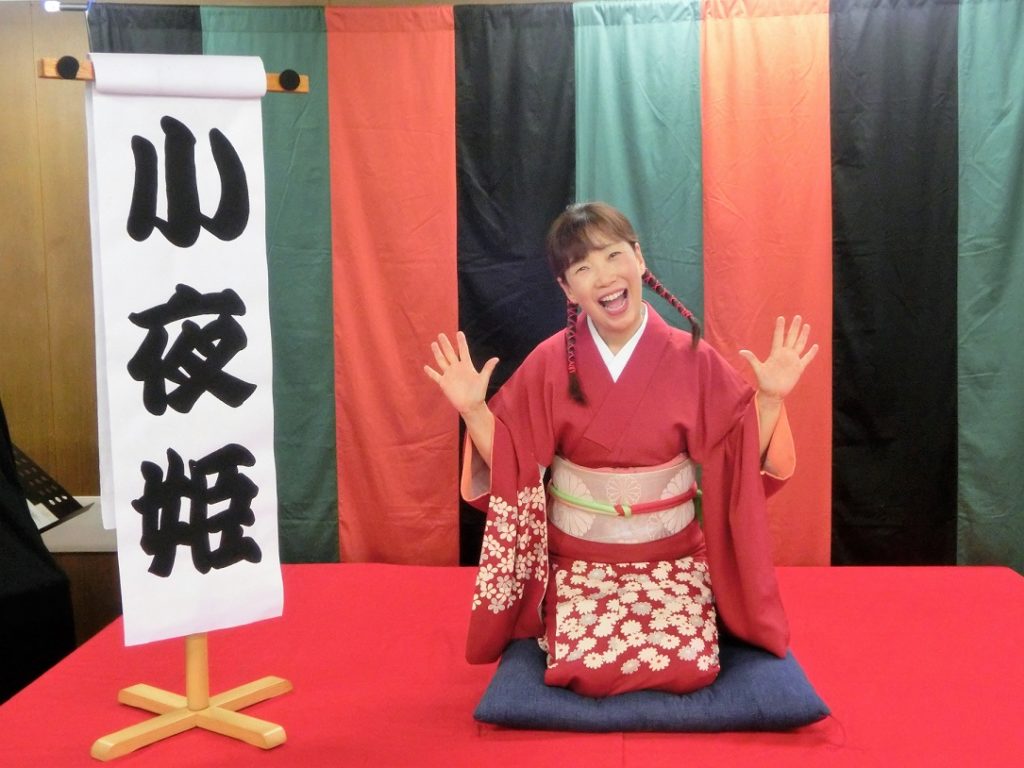 Rakugo is one of the traditional Japanese performing arts that started in the 17th century during the Edo period.It is a kind of one-person story-telling, comic monologue.In Rakugo, people's daily lives and emotions are told. There are lovers and couples who have arguments, people with money problems, men who get drunk, and so on.
When we are hungry, we eat. When we are sad, we cry. All the people in the world are the same.That's why you can enjoy and understand Rakugo.English Rakugo was established by a Rakugo Master Katsura Shijaku and an English school owner Mr. Yamamoto in 1980s. Sayohime was one of the few students that Mr. Yamamoto handed down their Rakugo to.
Program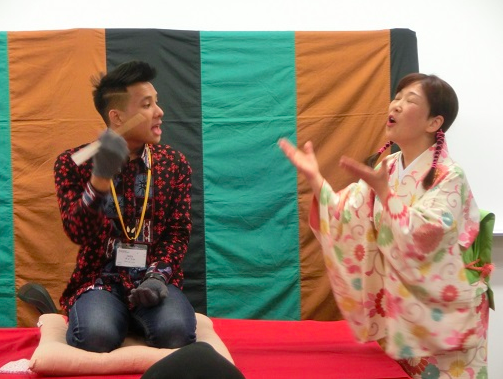 Sayohime Rakugo Performance
・"This is Rakugo" -the history of Rakugo and how you can enjoy it

・Rakugo storytelling (1 or 2 stories that best suit the audience)

・Rakugo Workshop(Audience can have a taste of being a Rakugo performer)
60 to 90 minutes in total
Comments and feedback from the audience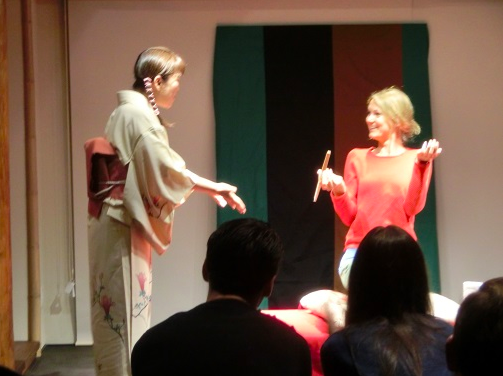 Tourists
・This is a great experience. I appreciated the history portion and technique explanation.The workshop improv session was great, as well as your storytelling.I would come again, thank you.
・Very interesting and funny. I enjoy it a lot. I wish to be able to see another show.
・Very amusing performance.
・Very good! We are here on vacation and it was so nice to see some performing arts in Kyoto.
Funny and exciting. Really enjoyed the introduction to rakugo and workshop at the end.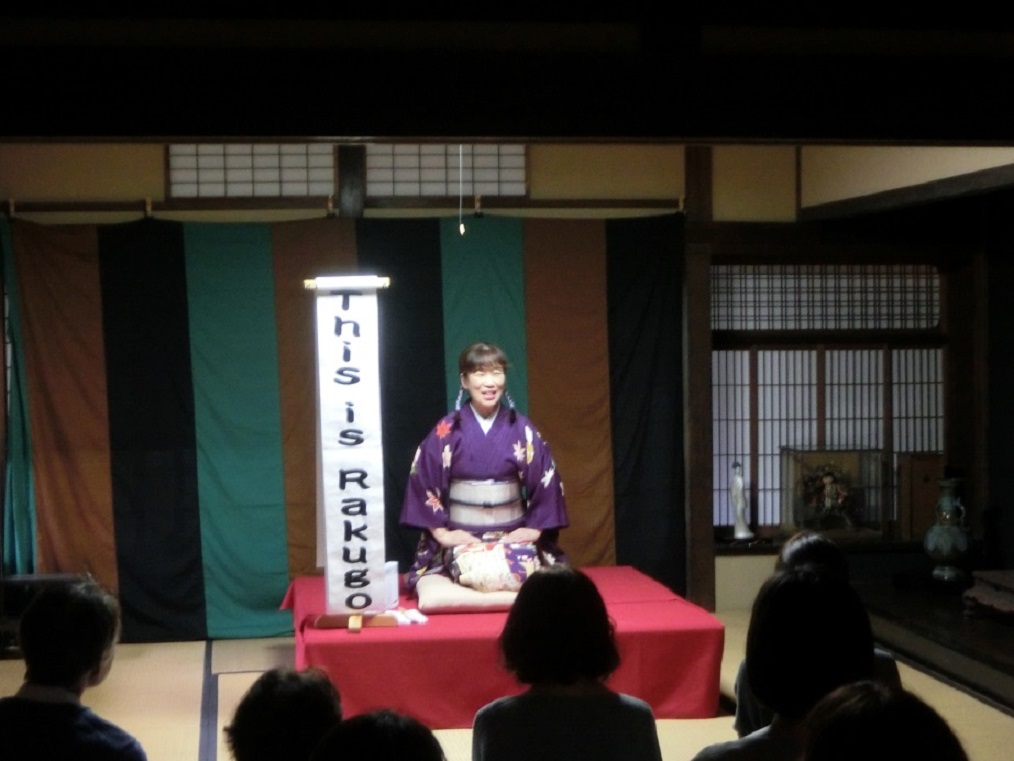 ・Very entertaining, Sayohime!We had a great time.We are visiting Japan and fortunate to have experienced some Japanese culture.
・Really interesting! & good opportunity. We see Japanese traditional (and funny) history in an easy understanding way.
・It is much more interesting than what I thought.
International students
・Very lively, Good comedy!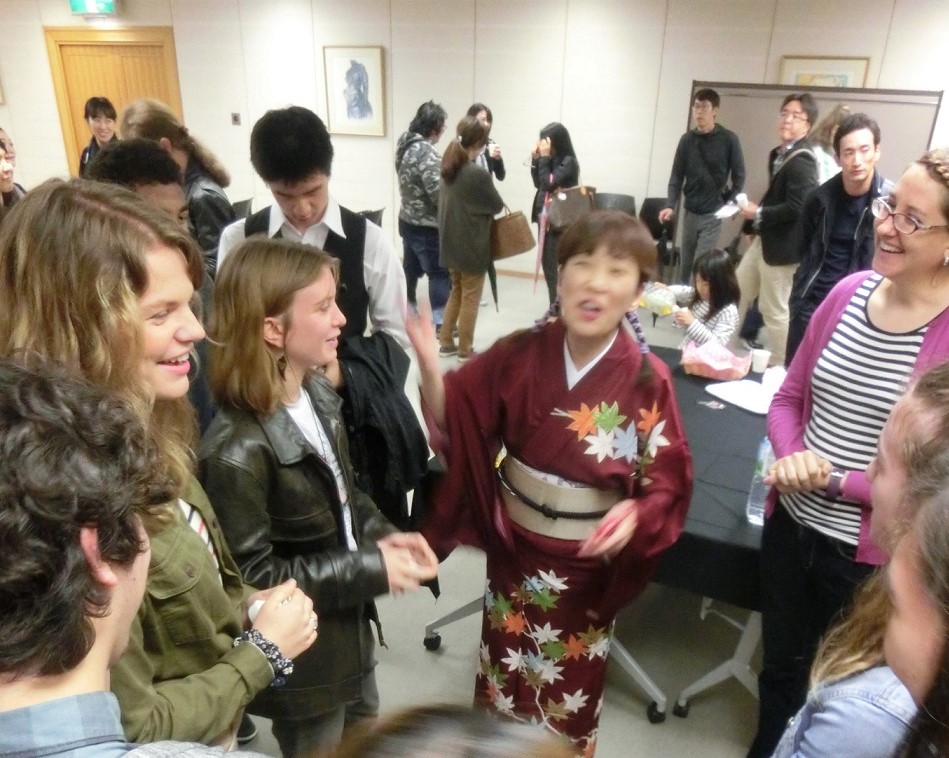 ・Introduction about Rakugo was very helpful to understand the main performance.
・Contents and structures were good.
・Improve Japanese culture's knowledge. Improve English for Japanese students. [sic]
・All was good. Especially workshop was good.
・Very interesting! The length of event is just right.
・Very talented performer, Ms.Sayohime.
・Very entertaining cultural experience. Educational.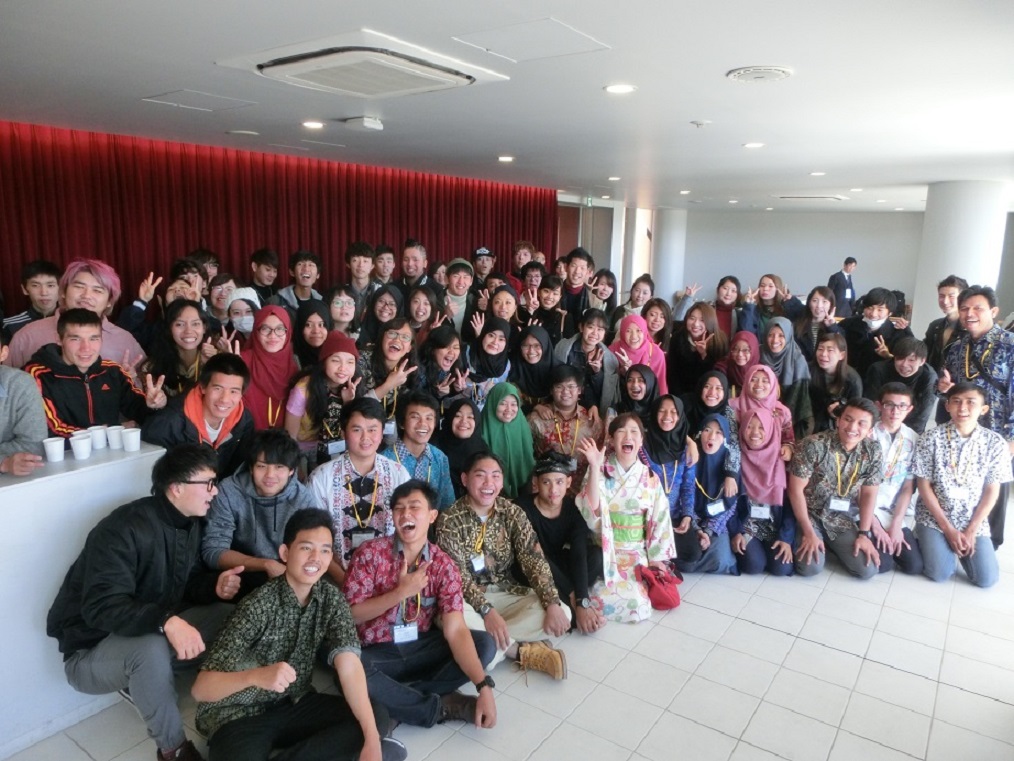 Performance request